Gallery of photos showing Ringo Starr styles. Ringo Starr dress sense, clothes, accessories and hairstyles.

Ringo Starr attends the 56th GRAMMY Awards at Staples Center on January 26, 2014 in Los Angeles, California.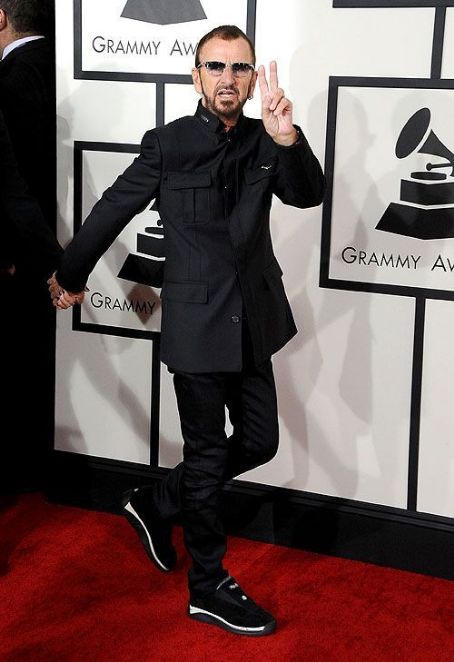 Ringo Starr, famed former member of the iconic band "The Beatles," with his wife Barbara Bach attends Sir Paul McCartney's wedding at Wesminster Council Hall in London.