Gallery of photos showing Sarah Ferguson styles. Sarah Ferguson dress sense, clothes, accessories and hairstyles.
Credit: unknown

Sarah Ferguson leaves the C London Restaurant looking a bit surprised to have her photo taken.
(October 14, 2010 - Photo by PacificCoastNews.com)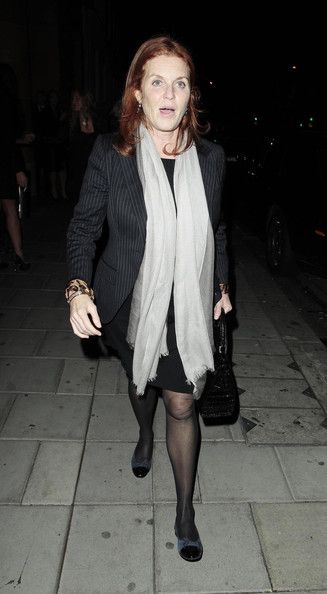 Sarah Ferguson leave CNN studios in Los Angeles after appearing on a special 2 hour episode of Larry King Live entitled Haiti: How You Can Help. In 2 hours, over $5 million was raised for UNICEF and the American Red Cross to help victims of the earthquake in Haiti.