Gallery of photos showing Yoko Ono styles. Yoko Ono dress sense, clothes, accessories and hairstyles.

The multi-media artist married John Lennon in Gibraltar in 1969, clad in a very counter-culture ensemble: a textured mini-dress, kneesocks, and a white felt hat.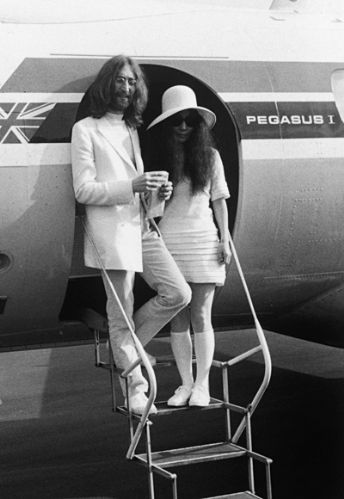 Looks like she's confused by her own outfit. White hat? Black suit? Eh, how about one of each?